Be sure the KidsGuard Pro Assistant installed on your target phone; this is a significant step. Try KidsGuard Pro. TheTruthSpy is another app that can be used to track the location of a smartphone. For many users, an app like TheTruthSpy can be a really good option. That is because it is affordable and user-friendly. This app works as a web-based tool so you can access it from any web browser. Once the app is installed on the target, it will perform in stealth mode.
Worried parents
The app will not be detected by the user of the target phone. The device screen will not show any sign of the app when TheTruthSpy is installed on the phone. Apart from tracking the location of the device, TheTruthSpy can easily track messages, call logs, browsing history. Also, it can capture screenshots of the target device. Moreover, it has a keylogger as well. With the keylogger, of course, you can track all the passwords and keystrokes typed in the target device. The most impressive feature associated with TheTruthSpy is its affordability. Compared to other tracking options, TheTruthSpy comes at a reasonable price.
Try TheTruthSpy. If you use a Samsung device, you can get the assistance of Find My Mobile service and track it. However, this option must be enabled on the target device beforehand. Also, it works on Samsung devices only. Mentioned below are the steps you should follow to track a phone using Find My Mobile. As you may notice, this feature works on Samsung devices only. If you use a different Android phone or use an iPhone, you should look for a different option, therefore.
If it is enabled, you can get the most of this feature. With the assistance of Find My iPhone, you will be able to locate the device location precisely.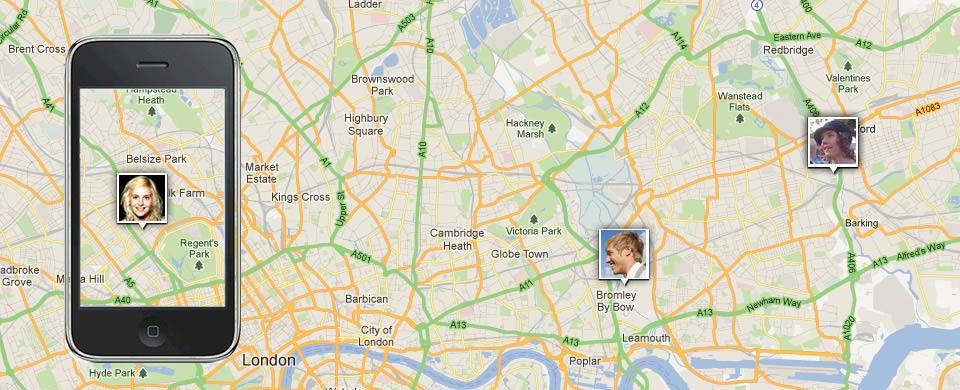 Here are the steps you should follow to track iPhone using Find My iPhone. Instead of a web browser, you can use another iPhone to track the target iOS device.
The best monitoring solution
This is another free method you should remember. Young children can access a massive variety of devices, using smartphones and tablets from different brands and manufacturers. Protecting children from harm is what concerns most parents and where tracking apps come in handy. After reading this review of the top tracking app, you can decide which one you think is the best. It is a perfect cell phone spy without access to target phone.
Over the years, many people have preferred to use mSpy. This is due to its functionality. You can anonymously get data about target activities. You can view phone book numbers and calendar plans within the targeted gadgets. This monitoring software works regardless of the cellular carrier network or the location of the target device and is compatible with all service providers carriers. Download mSpy.
They offer a no-jailbreak solution for iPhones and the process of installation is not complicated. You need Highster Mobile for the anonymous monitoring of your spouse, children or employees, and it is one of the top mobile tracker apps on the market. With functionality such as geo-fencing, GPS phone tracker, keylogger, live call recording, etc. Download Highster Mobile. Additionally, it allows the tracking of social media apps such as Whatsapp, Facebook, Viber, Snapchat, Skype, Instagram, Telegram, etc.
The best feature of Hoverwatch is that you can spy on the internet activities of the monitored device without being detected. It also grants access to the list of contacts, calendar entries, and notes saved on the monitored device. Download Hoverwatch. Among all the software used to monitor devices mentioned in this review, FlexiSpy is among the best.
https://feakandrantlog.ml
TOP 10 Phone Tracker Apps to Track any Cell Phone in
You can use this cell tracker app with any kind of electronic gadget. FlexiSpy will impress you with its effectiveness and provide an enjoyable experience while spying and monitoring targeted devices effortlessly.
Choose The Best Cell Phone Tracker.
The best monitoring solution.
mobile phone spy software reviews?
Device Tracker Plus: Location Tracking App for Phones and Tablets?
FlexiSpy offers more features than any other product of its kind. FlexiSpy gives you the ability to spy on any computer, iPhone, or Android device for any of your parental control or employee monitoring needs! As of September , we do not recommend FlexiSpy and forward you to mSpy. Download FlexiSpy. Some of them have unreachable customer support and are not answering their emails or not refunding users. Awesome service! Now I can locate my best friend at any second, without calling him, so I have a feeling like I play a hide and seek game, and I beat him all the time.
Great experience and user friendly site, so everyone should check it out. Luckily enough, he had my smart phone in his backpack, so I used this service to locate my phone and in just couple of minutes, I managed to locate my son. One of the members of my crew used this great service and located my phone promptly.
spyware for ipad?
The Best 10 Free Phone Tracker for Android and iPhone.
mobile spy iphone 8 Plus vs galaxy s6;
Luckily I left it in a camp. I would definitely recommend it.